This was possibly the hardest Top 5 Wednesday post we had to make. It's not easy thinking of characters you'd always defend when you generally read books that everyone loves. But alas we found some characters who we truly would defend to our dying days, ones that get so much hate we cannot help but stand up in front of a room full of people and protect our little angels. Okay that might be a little much, but we love them when no-one else will.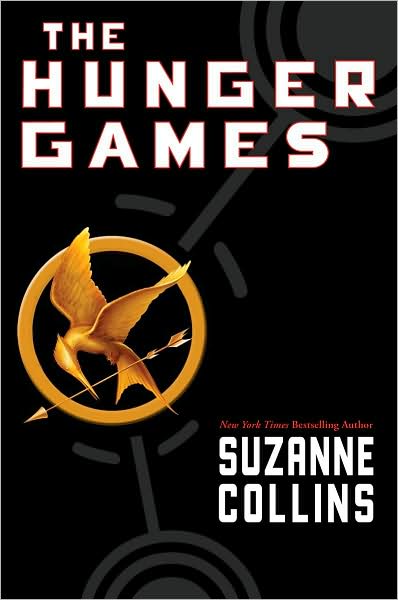 Peeta – The Hunger Games by Suzanne Collins
Peeta may be a controversial one as I know a large part of The Hunger Games fandom love him. However, it turns out many of my friends hate him with a passion and I am so sad about it! When reading the books I fell in love with Peeta and his naive innocence compared to so many of the other characters and now I feel like it is my duty to protect him.
Rachel – The Girl On The Train by Paula Hawkins
A lot of people don't like Rachel because they find her to be frustrating and always reliant on others, this is obviously a trait of her alcoholism. However I will always defend Rachel with the fact that the novel is clearly based on a tough part of her life. It has stated numerous times that she is having a hard time with her breakup and job loss. She's just going through the motions, not a bad person.
Anastasia – Fifty Shades of Grey by E. L. James
I've never hidden the fact that I've read the Fifty Shades of Grey trilogy and liked it, and I have also never hidden the fact that I love Anastasia Steele. I've seen many comments about her being childish, unsure of what she is getting herself in to and quite frankly naive. However she is a grown woman who was fully aware of the situation she was in with Christian (contract and all). I have a lot of respect for her and will always defend her character.
Amy – Gone Girl by Gillian Flynn

This is an odd choice because the title of this top 5 suggests a character that is a victim or unable to protect themselves – and Amy Dunne could quite easily defend herself. However, I have often heard people insult not her motives, but the character herself. She is terrifying and extremely problematic, however she is also an amazingly complex and well-written protagonist who I will defend forever.
Margo – Paper Towns by John Green

So many people cannot stand Margo. Yes she created a series of clues to where she had run off to. However she never openly asked Q to travel across the country to find her. She is a young girl who wanted to go and live her life for a while on her own and run away from home. That's not an uncommon thing. She had nothing to do with Q's choice to follow her, she was just being clever and leaving clues for someone to know where she was. I absolutely love her character.
Top 5 Wednesday was started on Good Reads and can be done by any blogger or vlogger! HERE is the information if you want to join in!