"Every day is the same for Rhiannon. She has convinced herself that she deserves her distant, moody boyfriend, Justin. She knows the rules: Don't be needy. Avoid upsetting him. Never get your hopes up.
Then, out of the blue, they share a perfect day together – perfect, that is, until Justin doesn't remember anything about it. Confused, and yearning for another day as great as that one, Rhiannon starts to question everything. And that's when a stranger tells her that the Justin she spent that time with … wasn't Justin at all."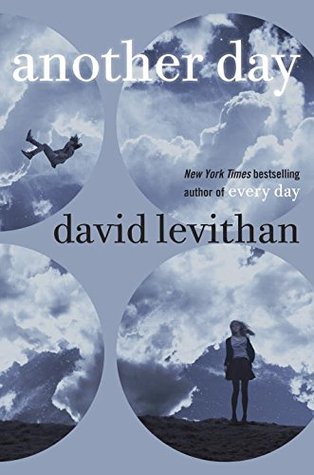 It feels like we've been waiting another day and another day and another day for ANOTHER DAY! Yes that is completely correct folks! Another Day by David Levithan is set to be released in the UK on the 30th of July 2015. Only 10 more days to wait!
As I'm sure you're all aware by now (if you're not, have you been under a rock?) Another Day is the companion novel to Everyday by David Levithan that was released way back in August 2013. Since then we have been patiently waiting by our computers with the always open David Levithan tab, hoping for an announcement for a companion novel. Okay maybe not everyone but quite a lot of people, or maybe just myself.
Everyday is a story of love, friendship and family that follows A. A is a person, or being of some sort who has the ability to move around bodies each day, never knowing where they'd end up or who they'd be living as. A never got attached to people, knowing the day after they'd be sent off to some other family. That is until Rhiannon appeared.
Everyday is an absolutely stunning, original love story that captured the minds of YA readers everywhere. So when I met David Levithan earlier on in the year and he discussed the companion novel Another Day, you can imagine I was almost on the floor from excitement. But not much longer to wait until I devour this book in one sitting as I'm sure many more of you will do.
Are you as excited about the new David Levithan release as I am?
Heres a few helpful links & pre-order links!
David Levithan's website
Amazon
Waterstones
Barnes and Noble